Post by fermor on Jun 25, 2017 20:47:38 GMT
I had an AWI game recently, loosely based on Guildford Courthouse using HoW with my friend Meic.

The British forces were as follows:-
4 battalions of standard foot
2 battalion of superior foot
2 small cavalry units
2 small light infantry units
1 gun battery

The Americans forces were:-
4 battalions of standard foot
4 battalions of inferior foot (militia
2 small standard cavalry units
4 small light infantry units
1 gun battery

In summary, the British advanced on to the table to face two thin lines of militia and skirmishers, the first of which were deployed at the fence line. After firing an initial volley the militia fell back and continued to conduct a fighting retreat. The British continued to slowly drive through the woods with the Americans falling back eventually emerging through the woods to face the American continentals. We were running out of time at this point so decided to call it a draw.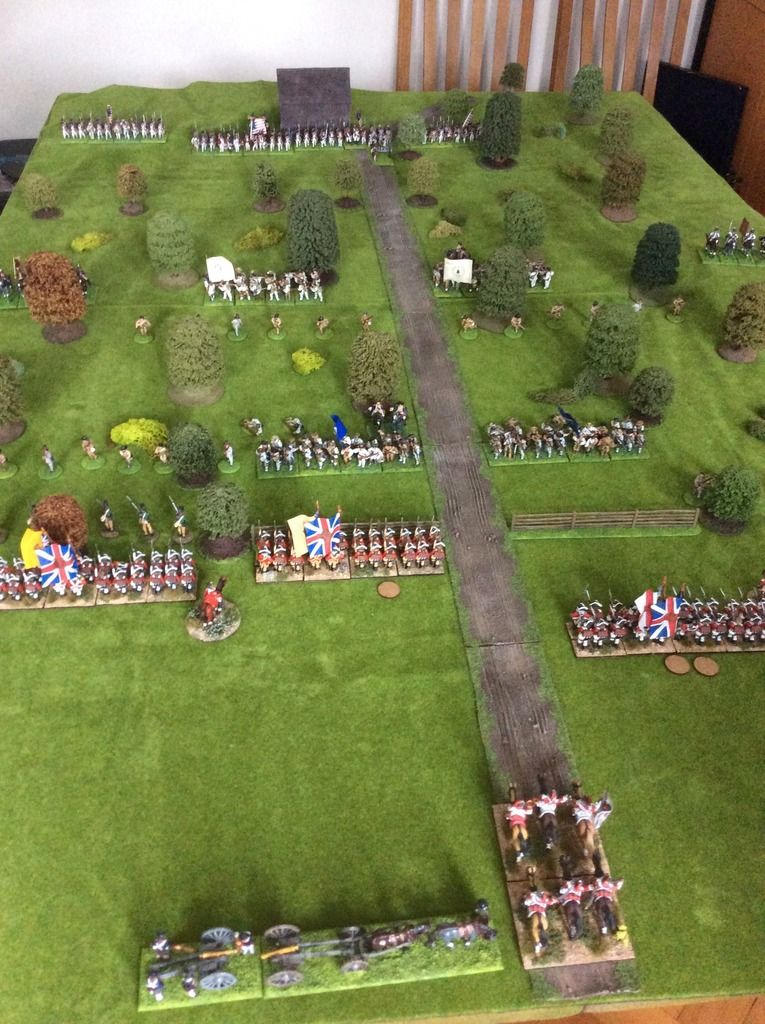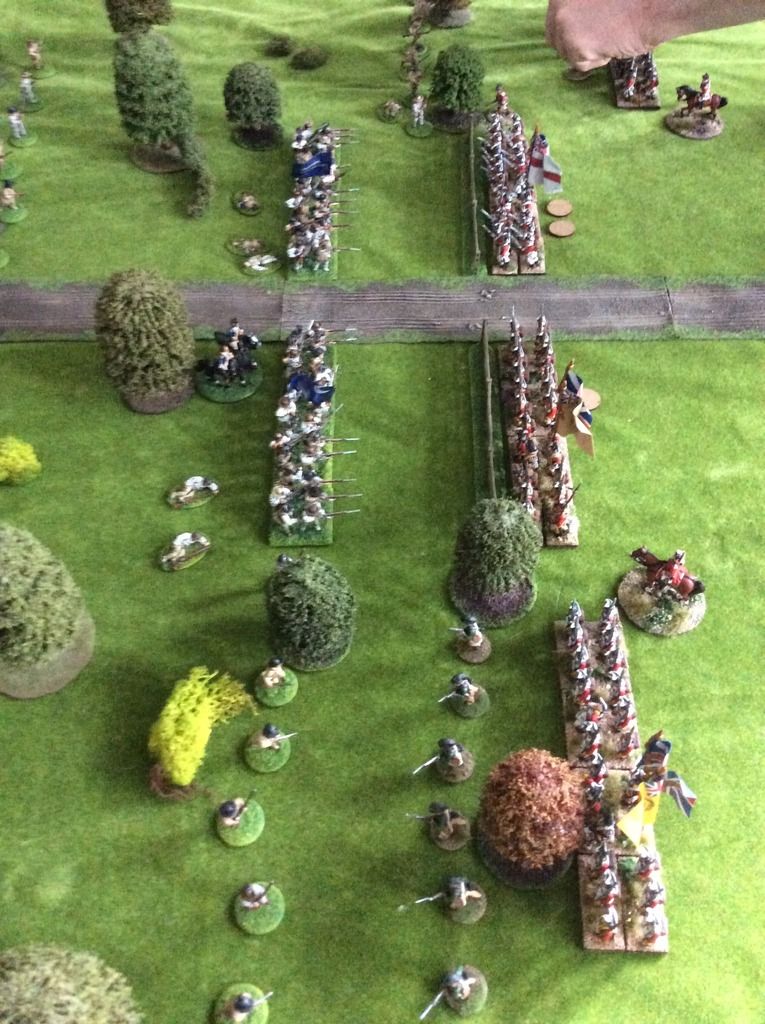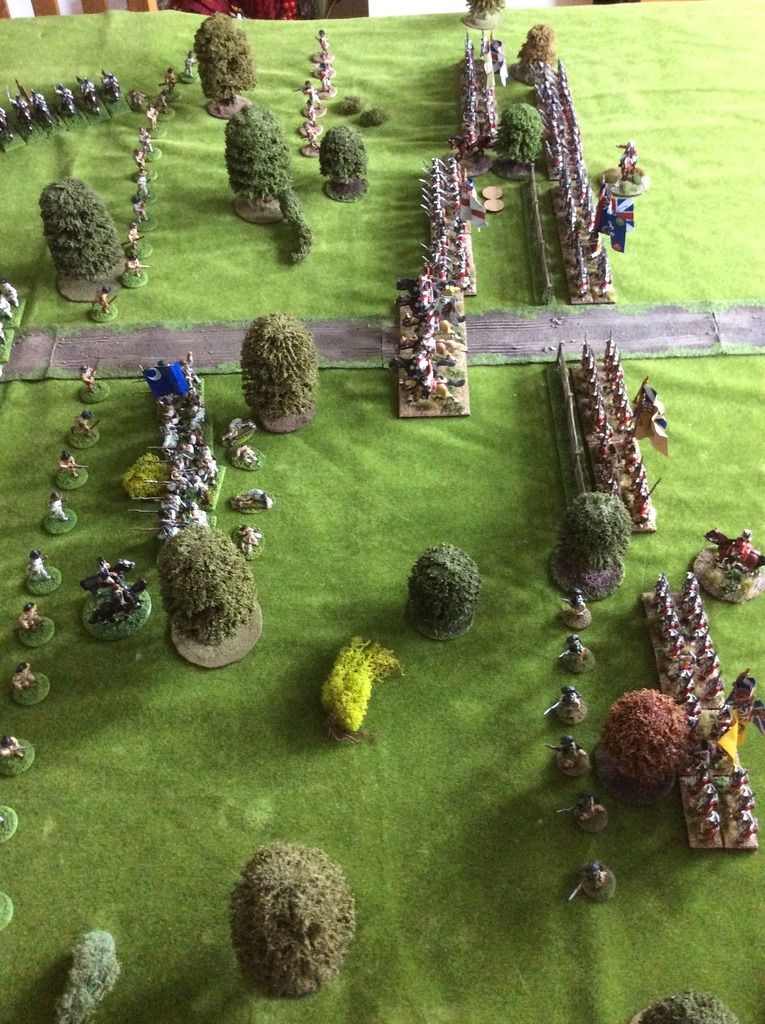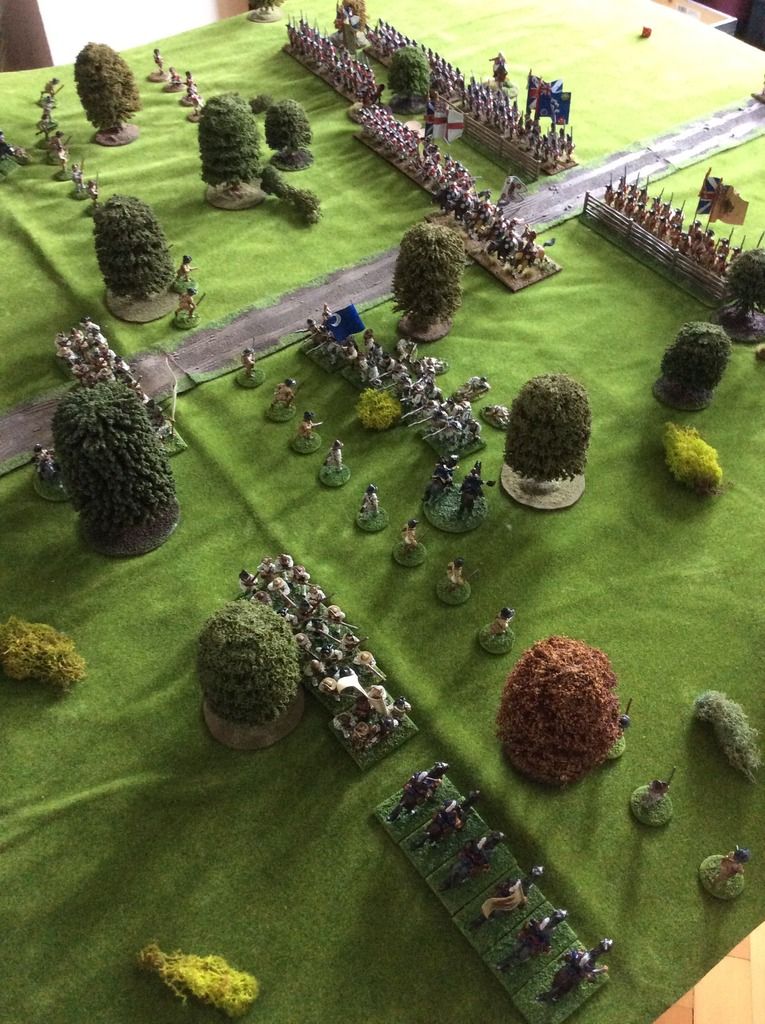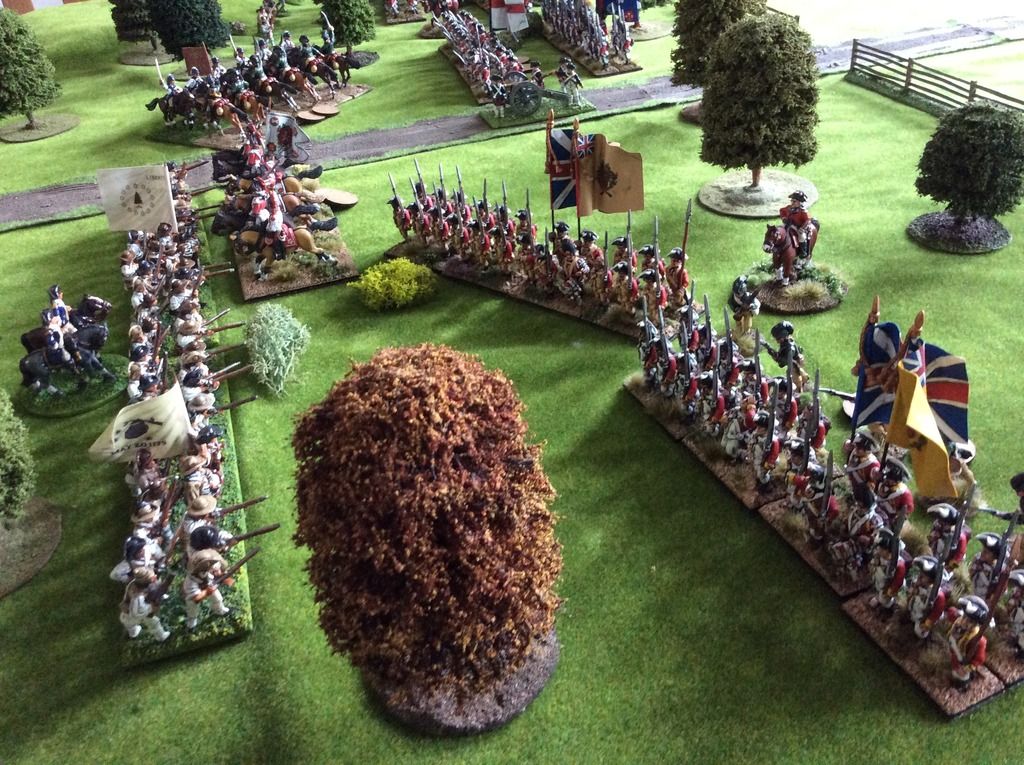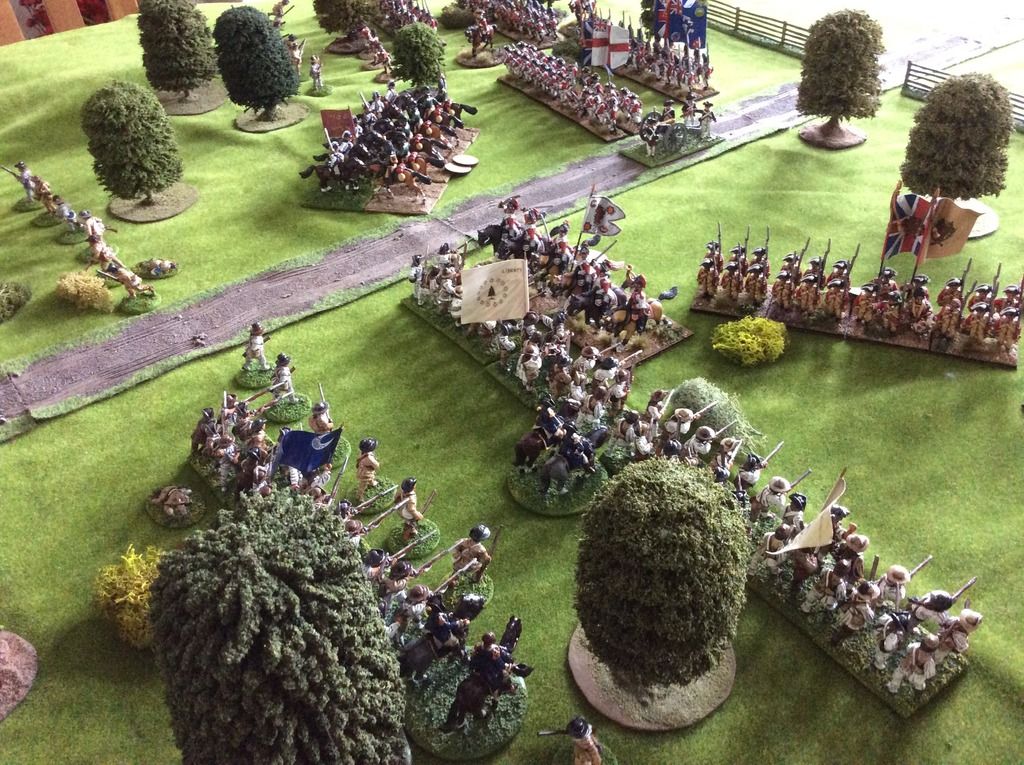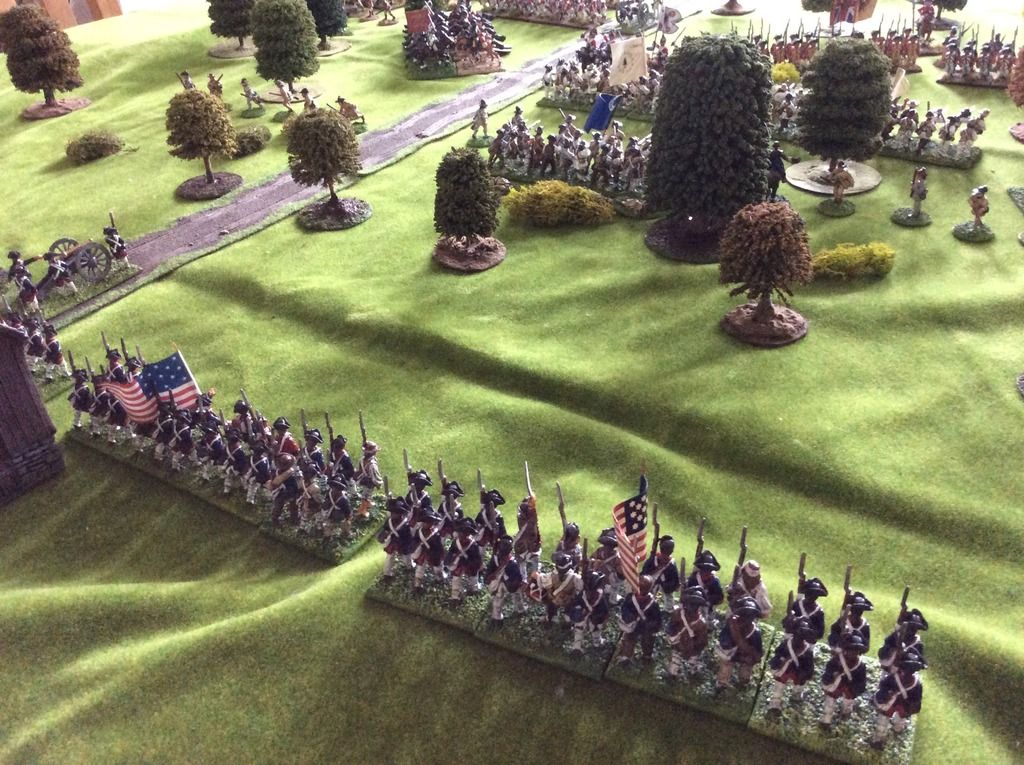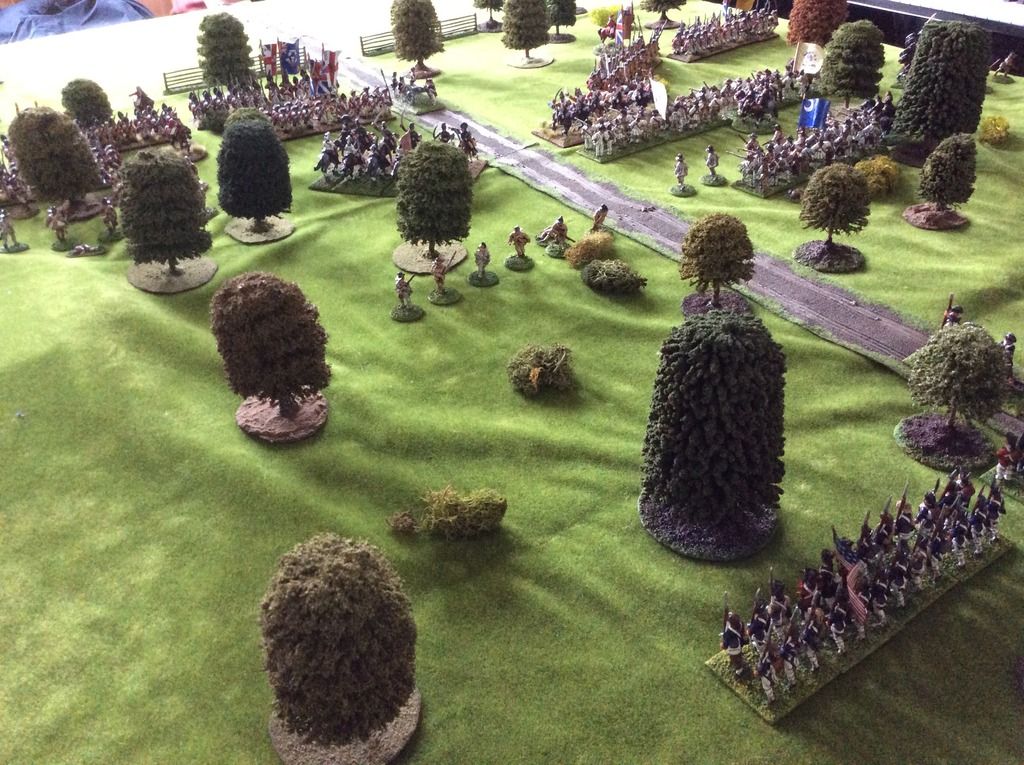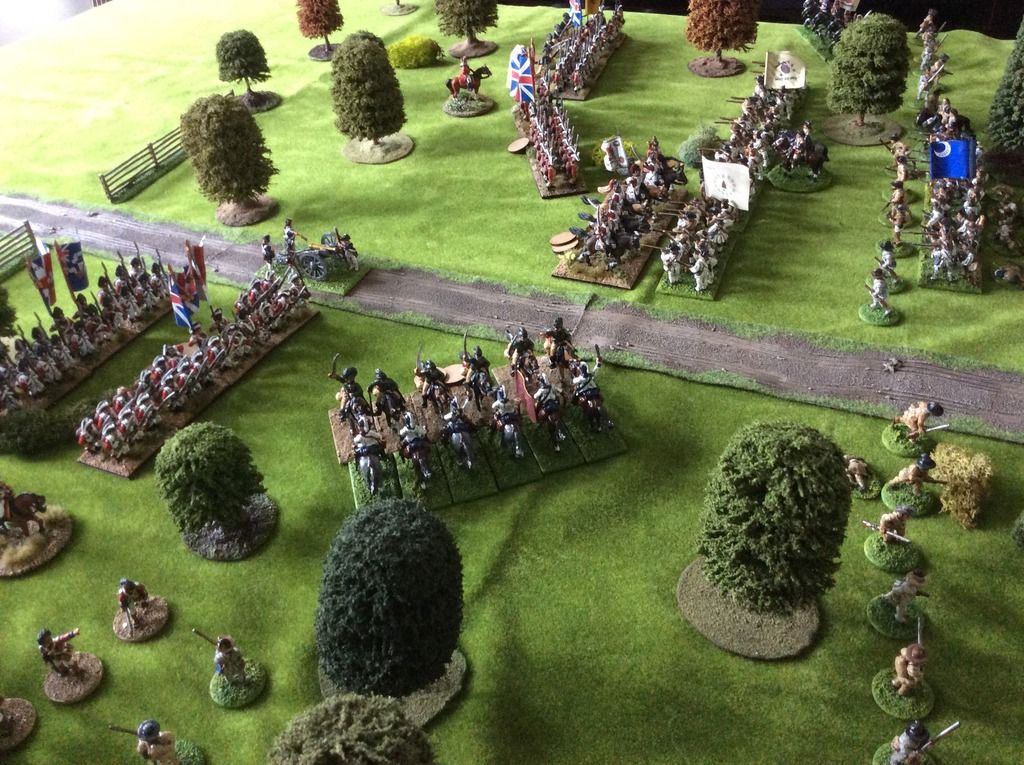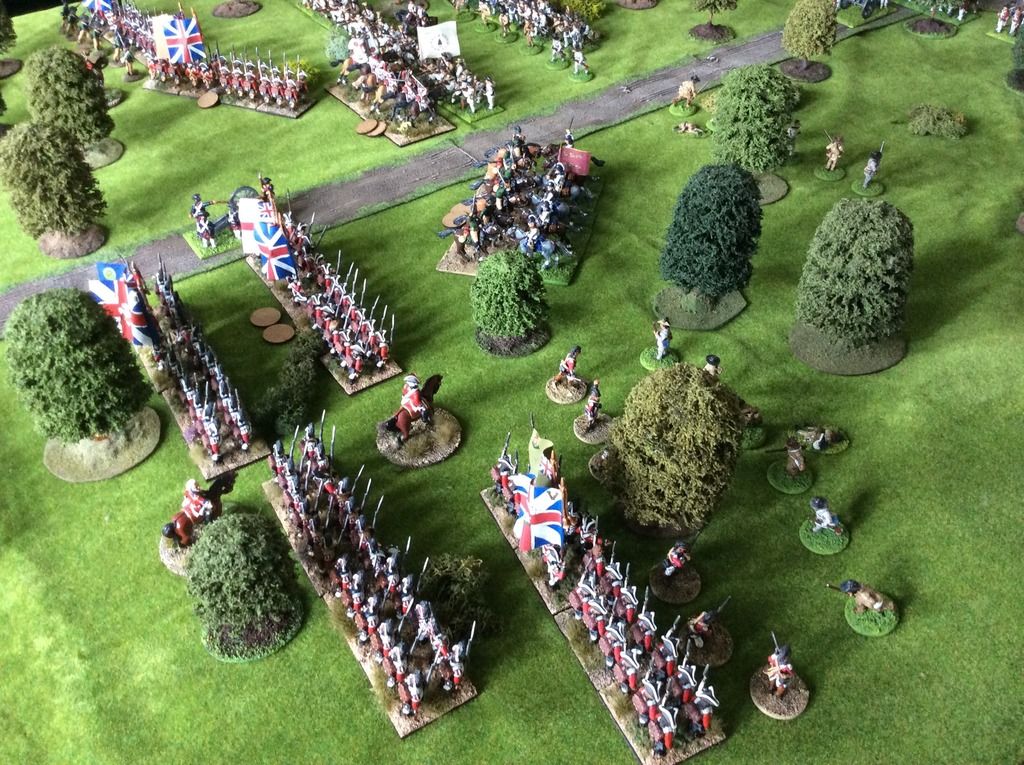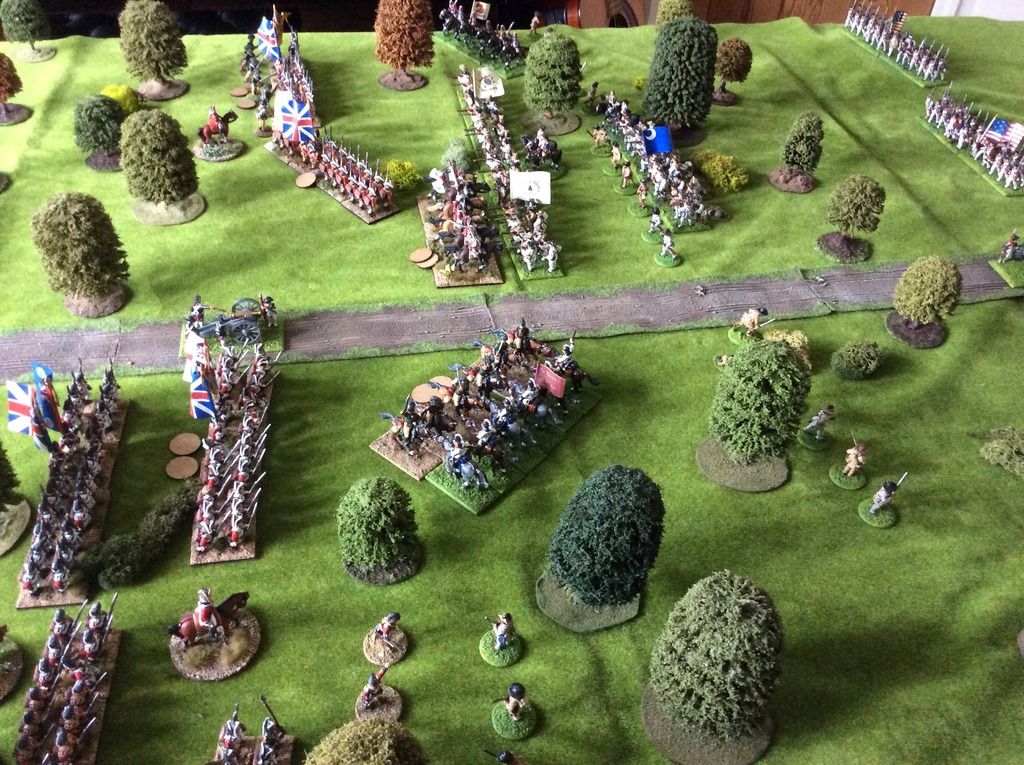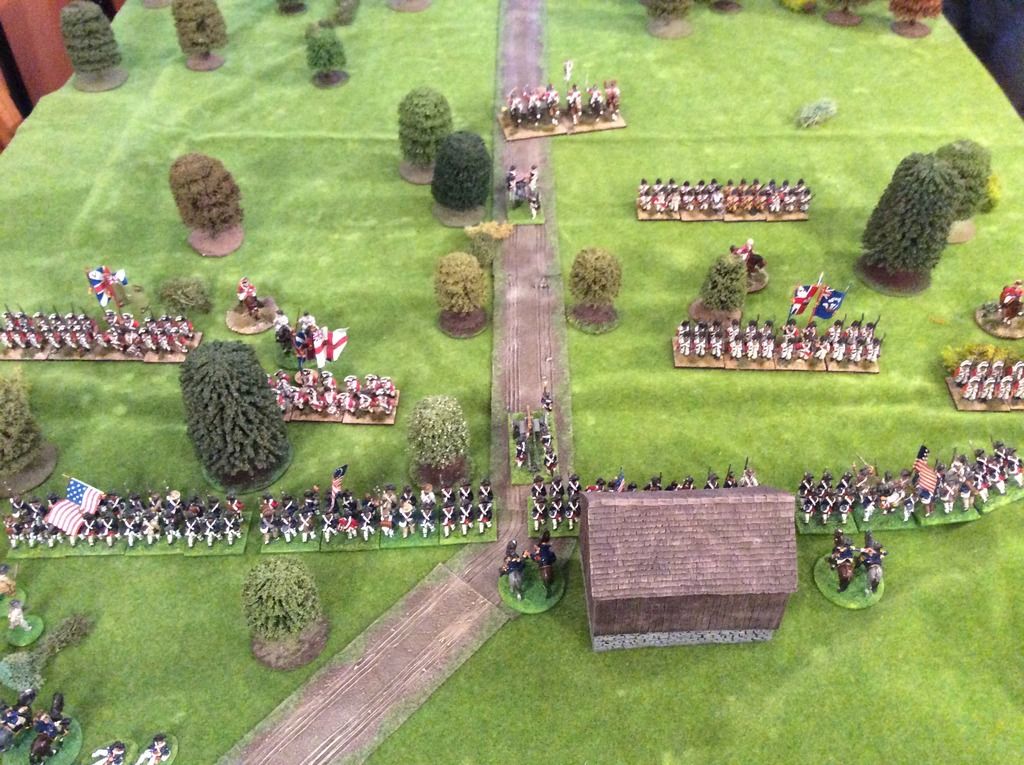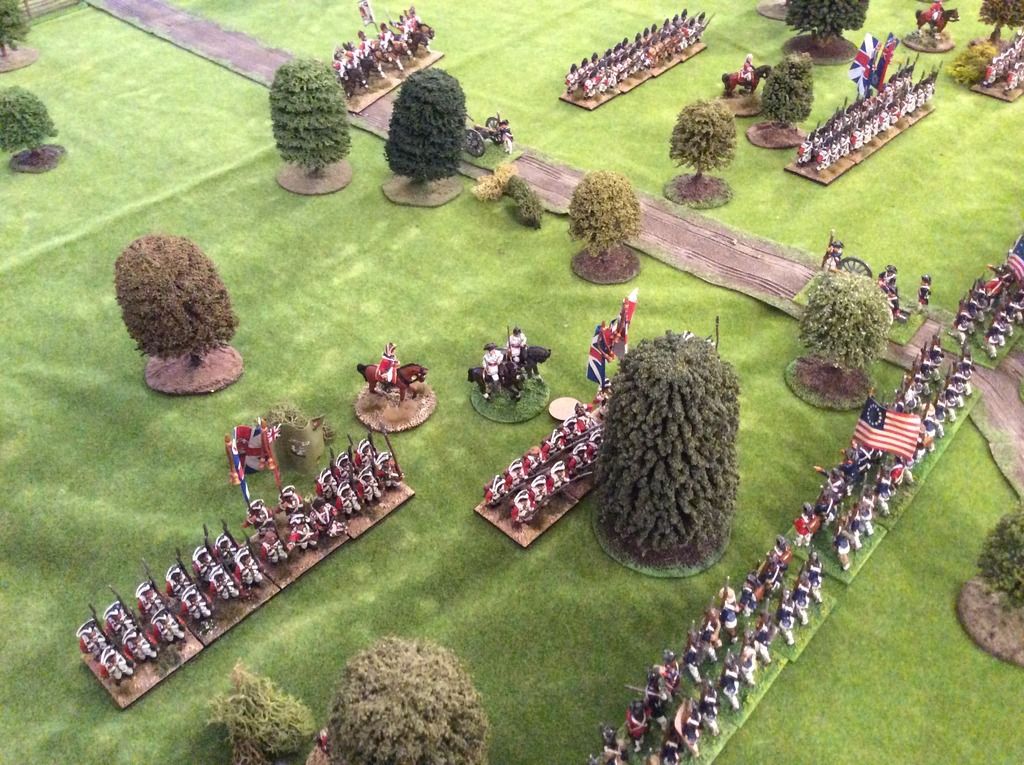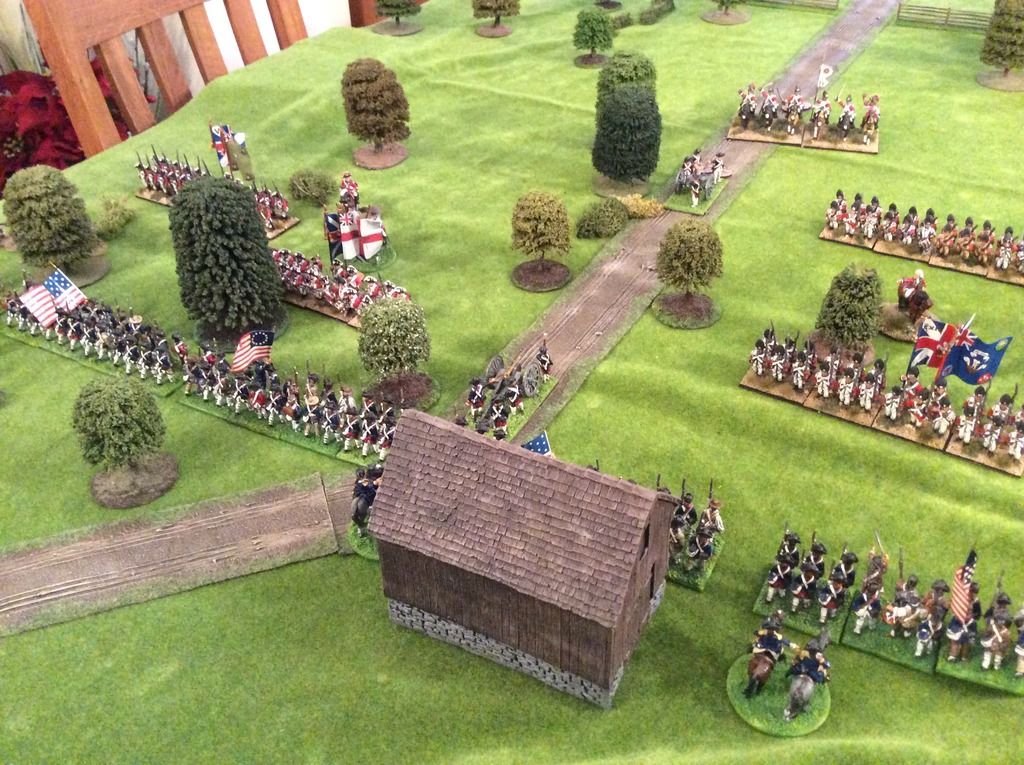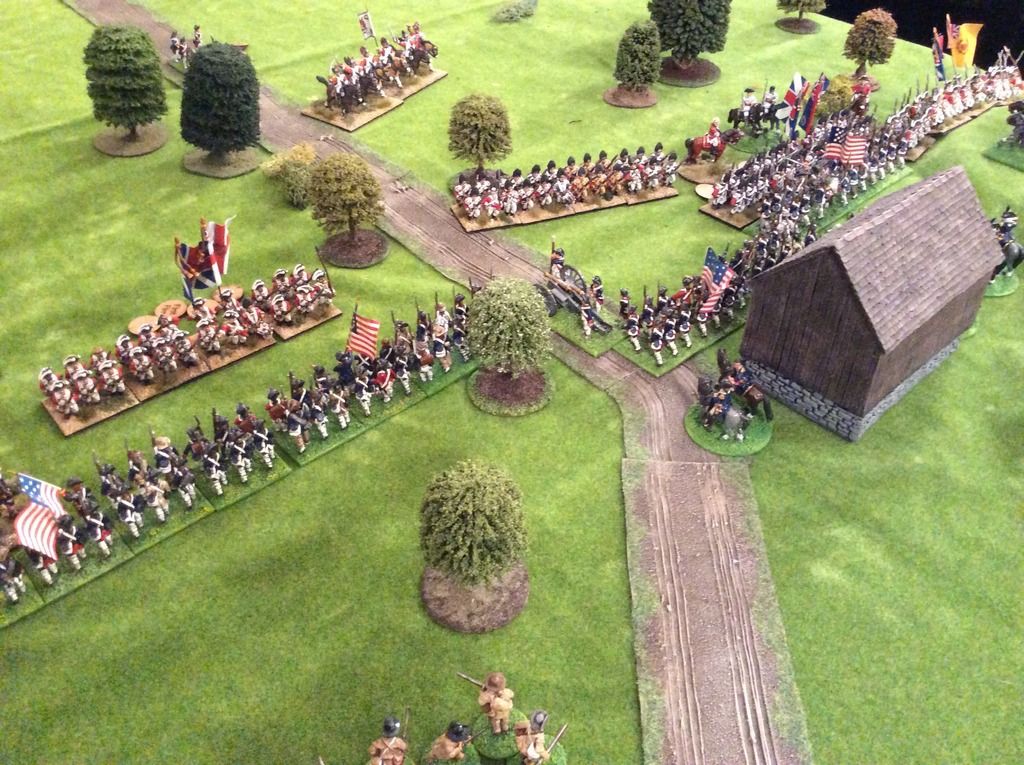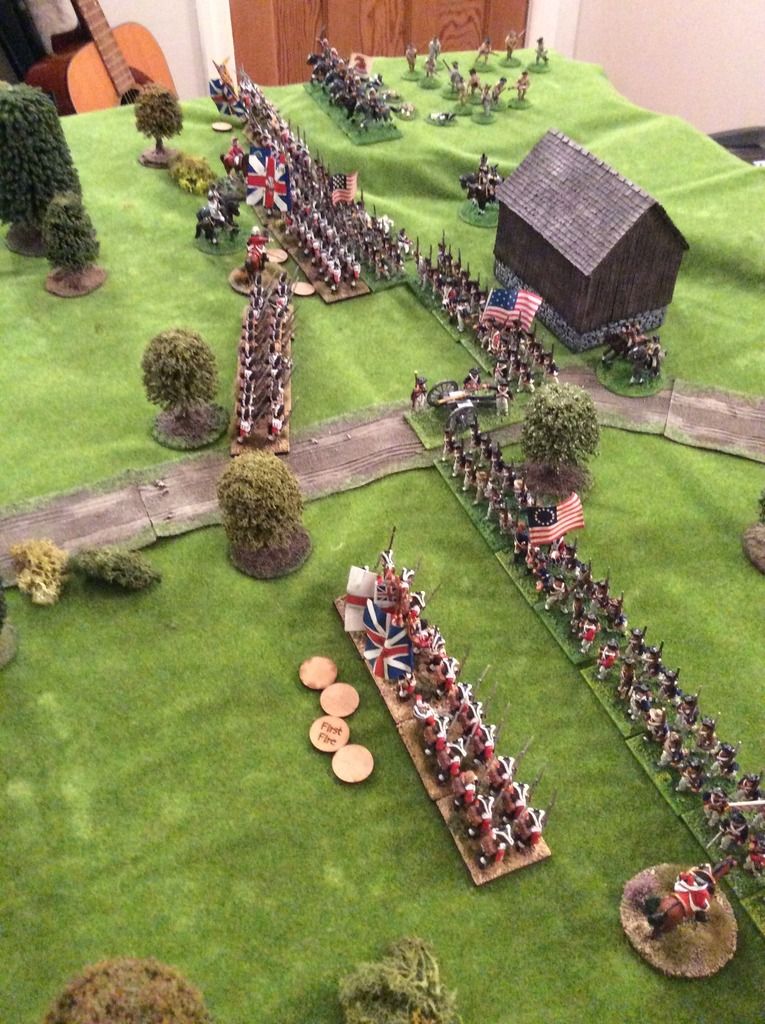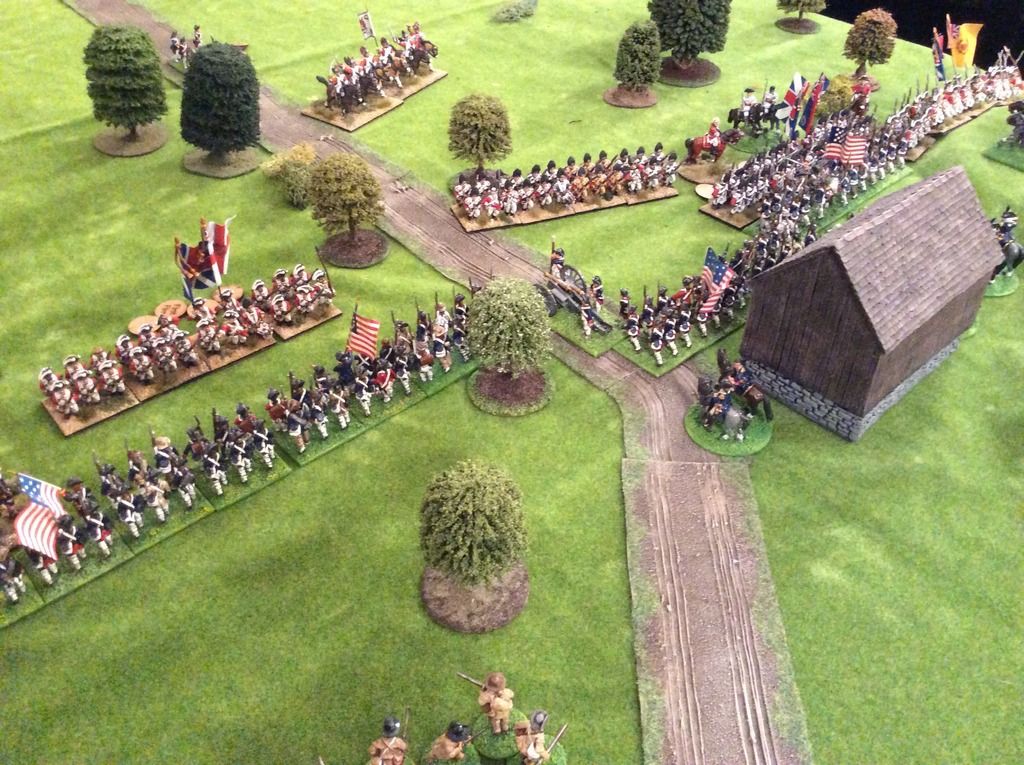 From this game, Meic and I came up with the follows suggested adaptations for using HoW for AWI Southern theatre games.

Formed foot should be allowed to the change the full extent of their move when charging light infantry who evade. I presume light troops would be more dispersed by the time of the AWI and the rule of the chargers having to stop at the point where the light infantry had been is presumably due to SYW light infantry being in a denser formation?

Militia should be able to evade as light infantry but would have to take a move to reform if they do this. This just feels right given the looser formation they generally adopted and the way they behaved/tactics they used.

We ignored any restrictions on troops falling back or retreating, particularly cavalry, in the face of the enemy. This felt right given the battle was mostly in woods but generally cavalry would be more flexible operating in smaller looser formations in this later theatre of warfare.

We noted with infantry charging infantry, there seemed to be no benefit to the chargers. We wondered if this was to (a) encourage the use of superior troops such as grenadiers for assaults and (b) also encourage volley exchanges over melees as both these tactics were typical of SYW? We wondered about giving chargers a +1 impact for AWI but undecided on this.

We also considered increasing the light infantry vs formed/close order modifier to -2 given our belief at the greater dispersal of light infantry skirmishers in this period.

In summary we both really enjoyed the game but would like to try HoW for a AWI game in more open terrain perhaps more typical of the Northern theatre. Obviously the above suggestions resulted from one game and we are keen to try them out further.